Jacksonville IRS Installment Agreement Lawyer
If you find yourself in a situation in which you owe a large sum to the IRS for back taxes or for underpaying your current taxes, you are likely feeling overwhelmed, especially if you owe more than you are able to pay. When you are faced with owing a large sum to the IRS but cannot make the payment, you may qualify for an IRS Installment Agreement. At TaxSmith, LLC, our team can explore your case to not only help to see if you qualify but also to guide you through the process. Regardless of how much you owe or how long it has been, our firm can help negotiate a plan in your best interests.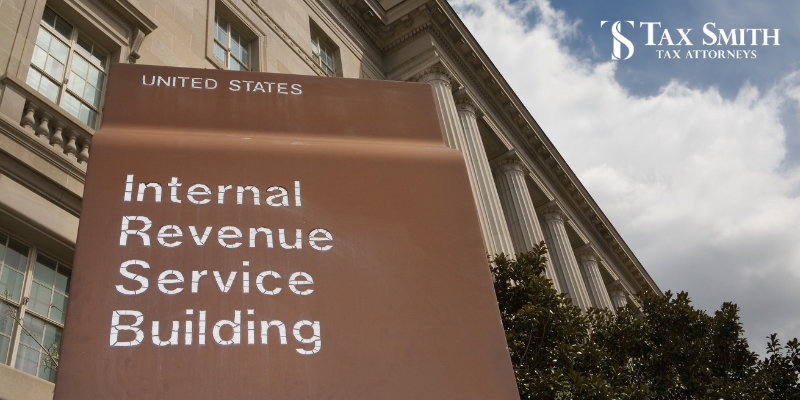 IRS Installment Agreements
IRS Installment Agreements are a formal monthly repayment plan when you are unable to pay your tax debt in one installment or if you are unable to qualify for an offer in compromise – an agreement with the IRS that reduces the tax liabilities that you owe. Although the IRS would prefer payments are made sooner and in one payment, an installment agreement will help create smaller and more manageable payments.
Preparing to File for an Agreement
Before filing for an agreement, it is important to know:
You must have filed all your tax returns.
If you enter into an agreement with the IRS, you must stay current on all future tax filings, or the agreement may default.
An agreement does not negate any penalties or interest. Those will both still apply.
There may be fees associated with initiating an agreement depending on the amount and the amount of your income.
If an agreement is reached, future tax refunds will be withheld and automatically applied to the owed debt.
An agreement will not stop the potential of the IRS from filing a tax lien against you.
While in the terms of the agreement, you are not allowed to have any money in checking, savings, or money market accounts that would be enough to satisfy the debt owed.
Types of Installment Agreements
When you apply for an installment agreement, the amount of the tax debt will matter on which type of installment plan you qualify for.
Guaranteed Installment Agreement: When a taxpayer owes less than $10,000, has filed and paid all taxes within the past five years, is unable to pay the tax debt within 120 days but in less than three years, and is able to pay the agreed monthly payment, then a Guaranteed Installment Agreement may be put in place. Under this agreement, the IRS will not file any tax liens.
Streamlined Installment Agreement: When a taxpayer owes less than $50,000, the balance is able to be paid within 72 months and is able to meet the minimum monthly payment agreement, then a Streamlined Installment Agreement may be entered. In this type of agreement, a fee must be paid to set up the agreement or a reduced fee if set up with a direct debit installment. The IRS will not file a tax lien under this agreement.
Partial Payment Installment Agreement: This agreement allows a review of the taxpayer's debt to determine if only part of the tax liability is owed. When applying for this agreement, the taxpayer will provide all financial information, assets, and living expenses. The IRS will also consider assets that can be sold and applied to the debt before making a judgment. If accepted, there will be a review every two years, which may change or terminate the agreement.
Non-Streamlined Installation Agreement: If the taxpayer owes more than $50,000 and is able to make monthly payments, then this option may be best suited. In order to qualify, the taxpayer will need to fill out a Collection Information Statement. This statement reveals income, debt, living expenses, assets, and accounts. It gives the taxpayer the opportunity to propose the monthly payment amount. The IRS will review the application, which could take months, and determine if this option is appropriate. If the taxpayer reveals living expenses that are unnecessary, untruthful information, or failure in a previous installment agreement, then they may refuse this agreement.
In-Business Trust Fund Express Installment Agreement: If a taxpayer owns a small business with a few employees and finds themselves owing less than $25,000 or less in business tax debt, they may qualify for this agreement. The debt must be paid off within two years, the agreement must include direct debit payments, and all filing requirements must be completed and current. Taxpayers will not need to fill out any financial statements or verifications. Businesses that owe more than $25,000 may still qualify, but there are additional requirements with the higher debt.
The age of your tax debt plays a role in the agreement the IRS may accept. The IRS requires that debts are paid within ten years of when the debt accrues. For example, if you have a debt that is five years old (60 months), then you would not qualify for a streamlined plan because that plan allows for up to 72 months. However, there are only 60 months remaining on your debt and, therefore, would put you outside of the ten years.
Through installment plans, the IRS is trying to recoup their money as quickly as possible, but they are also not allowed to force payments if those payments will put a person in financial hardship.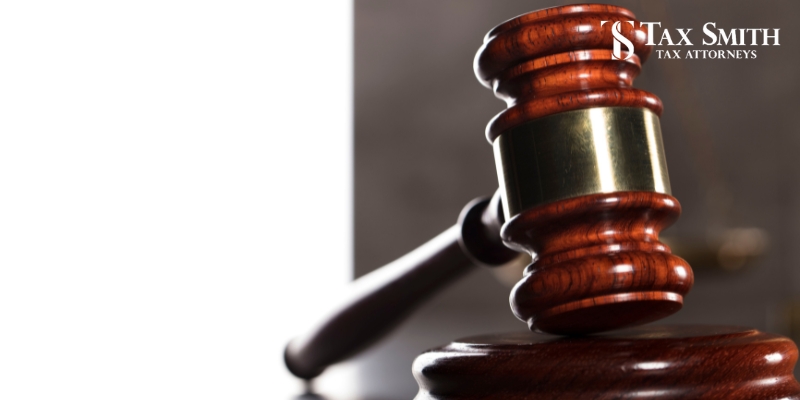 How A Tax Debt Attorney Can Help
Filing for a tax relief program can be completed by anyone, but a Jacksonville IRS installment agreement attorney can provide multiple benefits. When applying for an agreement, you will be negotiating and speaking with the IRS, who are experts in tax law, so why not have your own expert on your side? An attorney who is familiar with the same laws can use that knowledge to help negotiate lower payments. In addition, they will know what specific documents will need to be submitted to the IRS and can help you collect and make sure those documents are in order. If, for any reason, the agreement is rejected, a tax attorney will be able to navigate additional options with you.
Remember that paying a debt to the IRS is like paying a high credit card debt. You could owe for years with compounding interest and end up paying more than is necessary. When consulting with an expert attorney, other options may help reduce or eliminate the debt more quickly and save you more money in the long run.
FAQs About Jacksonville, FL IRS Installment Agreement Law
Can I Terminate an IRS Installment Agreement?
Installment agreements can only be terminated by the IRS if the taxpayer fails to meet the obligations of the agreement. However, a taxpayer can call the agency to talk about options if their financial situation has changed. Any taxpayer who is in a situation in which they feel there should be a change in an existing agreement plan should consult with their tax attorney for advice on options available and steps to take.
How Long Is an Installment Agreement with the IRS?
The length of the agreement is dependent on which type of agreement is made and how long is left on the required 10-year debt payoff limitation. Agreements start at a minimum of 36 months and range up to the end of the collection statute. There are other repayment plans that a taxpayer could qualify for if a different timeline is needed, but an attorney will help discuss these with you.
Do IRS Installment Agreements Expire?
No matter what, an agreement expires when the 10-year statute on debt expires. At that time, the IRS forfeits the right to collect the owed debt. However, if you fail to pay the debt within the ten years through an agreement or other means, the IRS reserves the right to file civil litigation against you, which could extend that repayment time since it is now in the legal system.
How Do I Contact the IRS for an Installment Agreement?
The IRS can be contacted through their website, IRS.gov. On the site are links to information about forms, requests for changes to existing plans, and instructions to further assist with the application and payment process. You may also call the IRS at 800-829-1040. Your tax attorney can also communicate with them on your behalf.
Tax Debt Attorney
If you have tax debt and are in need of a repayment plan with the IRS, then contact the TaxSmithtax attorneys. Our expert team will look through your case and help you understand your options. Tax laws can be complicated, but working with a knowledgeable team can help you navigate the process and help you find the best option available. Dealing with debt and the IRS can seem difficult and stressful, but it doesn't have to. We know that your case isn't the same as others, and we will work to make sure your installment agreement is fair, reasonable, and appropriate for you.