Jacksonville Tax Preparation Lawyers
Taxes can be stressful. Many factors affect how you file your taxes, and it's important to be accurate and precise when you go through the process. The penalties for filing incorrectly or making a mistake can be serious and even lead to an audit.
Most average families do not know the details of Florida tax laws. In fact, many people feel intimidated by the tax-filing process, because they are scared that they will do something incorrectly or illegally. Though this is normal, it's important to know that taxes do not need to be frightening.
When you hire legal help with the tax preparation process, you gain the benefit of an expert hand. You'll have total peace of mind during the tax process, as we ensure that you file your taxes efficiently and correctly.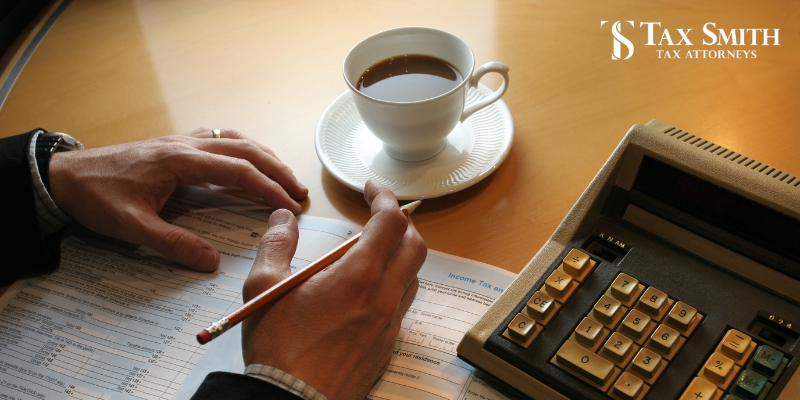 Your Jacksonville Tax Preparation Firm
If you live in the Jacksonville area, no firm is better poised to help you with the tax preparation process than we are. With many years in the tax industry, we have a deep understanding of the intricacies of Florida tax laws and can steer you through the process with confidence and ease. No matter your financial situation, our firm can help you prepare for tax season and file confidently.
Though our firm handles many situations in which a Jacksonville tax problem has already occurred, it's equally as important to prevent issues before they arise. By having a professional prepare your taxes, you can rest easy knowing that you've navigated the process correctly.
What Is Professional Tax Preparation?
Many people prepare their taxes on their own. There are myriads of different websites and programs that can help, empowering many to execute the process independently and without help from an expert. This is a completely valid option for those who have simple, straightforward taxes.
However, most people do not have straightforward or easy taxes. A significant amount of situations will affect your filing process and how much you can expect on your tax return. These situations include:
Owning a home or renting an apartment
Working as an independent contractor
Owning a business
Living with a disability
Collecting unemployment insurance
Having children
Paying federal student loans
Receiving an inheritance
There are many other examples of situations that will affect your taxes. For each of these scenarios, you should receive a document outlining how that particular situation has affected your finances. You are expected to include information about these documents when you file your taxes, so the IRS can properly tax you.
The problem is that many people do not understand the process that goes along with this additional paperwork. Many people need to provide receipts, pay stubs, and other information that will validate their claims. Assembling evidence that legally supports your tax filing is a daunting task, one that many people do incorrectly.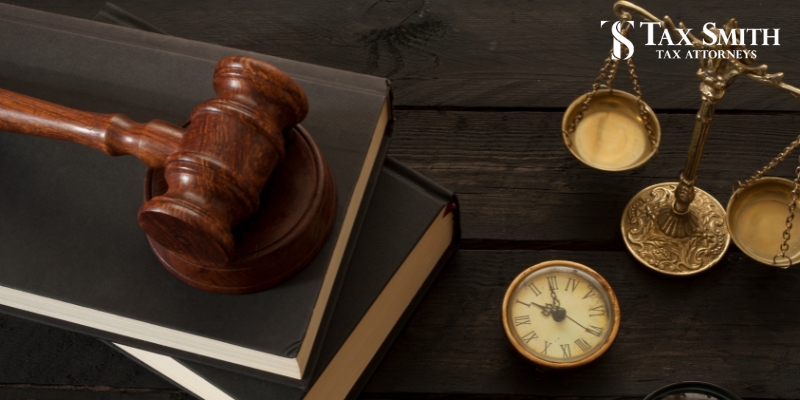 Why Do I Need a Jacksonville, FL Tax Preparation Attorney?
When you hire a tax preparation lawyer, we can help you assemble all the documents and supporting information that you need to do your taxes. We will walk you through what qualifies you for tax breaks and what does not, and help you to collect the information that you need to file your taxes.
When you work with a Jacksonville tax preparation lawyer, you gain the advantage of knowing that your taxes are done correctly. You won't have to question whether you've maximized your return or assembled the correct documents. With our help, you can feel confident about your tax return when you submit it.
As mentioned, you can be audited or reprimanded for doing your taxes incorrectly. When you work with a professional tax preparation attorney, you prevent problems from happening rather than simply responding when they do.
Filing Your Tax Returns With Outstanding Debt
In some situations, an individual may have made an error on a previous return or may not have yet paid their taxes. This makes it more difficult to file your taxes, as the IRS already has you flagged. If you've been audited recently, or owe an outstanding balance to the IRS, it's especially important for you to hire an attorney. You need to be completely sure that your taxes are in pristine condition to avoid compounded punishment, fees, and consequences.
Back Taxes
Most people are required to file their taxes annually. There are very few circumstances that excuse someone from filing every year. This means that if you have skipped one or more tax returns, you will need a significant amount of paperwork to get yourself up to date. In some situations, up to six years' worth of tax paperwork is required to properly update your tax status.
This is an intimidating amount of information to assemble, and many people don't know how to gain access to necessary items. Our team can help you to assemble what you need, and properly pay your back taxes.
Extensions
Some situations warrant a tax extension. This means that your taxes are not due in April, but rather in October. Unfortunately, some people abuse their extension and wait until the last moment to file. It's important to know that gaining an extension doesn't mean you must wait until October. It simply means you may file any time before then.
If you do need an extension, your Jacksonville tax preparation attorney can help you to properly file for it. This gives you the best chance of getting the time you need, while simultaneously ensuring that the process is being done correctly.
Trust Tax Smith Tax Attorneys: Your Jacksonville Tax Preparation Lawyers
When it comes to Florida taxes, no one has more experience than our team at Tax Smith Tax Attorneys. We have extensive experience in this field, and we are confident that we can help you prepare for tax season. No matter your family setup, your assets, your health status, or your income, we know how to make you feel confident about this year's taxes.
For more information on how we can help, our services, or how to work with us, please contact us online today.