Jacksonville Tax Return Preparation Attorney
Taxes can be intimidating. However, you are doing good for your community by making sure your taxes are filed properly. By filing your taxes, you contribute to roadways, school systems, and other public services that keep our communities going. It is important that you do your taxes according to current tax laws for your area to ensure that you get the proper tax return and that you don't have any issues with federal taxes.
Though most everyone has to file taxes, the process can still be incredibly daunting. Many people are easily confused by the forms and calculations involved in the tax filing process. Others face debt, exemptions, and deductions that make tax return preparation even more complicated.
If you are intimidated by tax returns, know that you are not alone. With the help of a Jacksonville tax attorney, you can feel confident about your tax preparation and filing process.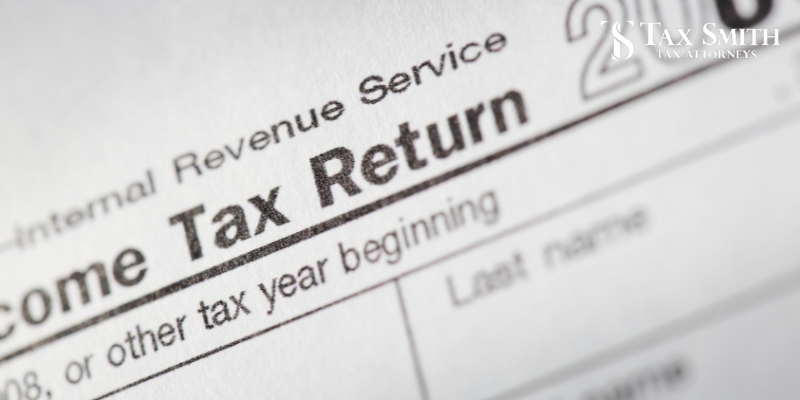 TaxSmith LLC, Your Jacksonville Tax Return Preparation Lawyers
Here at TaxSmith LLC in Jacksonville, our expert tax return attorneys are here to help you prepare yourself for tax season. No matter the time of year, we are ready to get your paperwork organized and ready for tax season. Though most people do not file their tax returns until April, the preparation can begin long before then. In fact, the sooner you begin to prepare, the more confident you will feel.
Our attorneys understand the rules and regulations of the IRS. We know what a proper tax return should look like and how to manage any extenuating circumstances in your finances. What's more, we have an extensive understanding of Florida taxes, meaning that you can feel confident in both your state and federal tax returns. We are passionate about helping people to file their taxes efficiently and properly and can do the same for you or your business.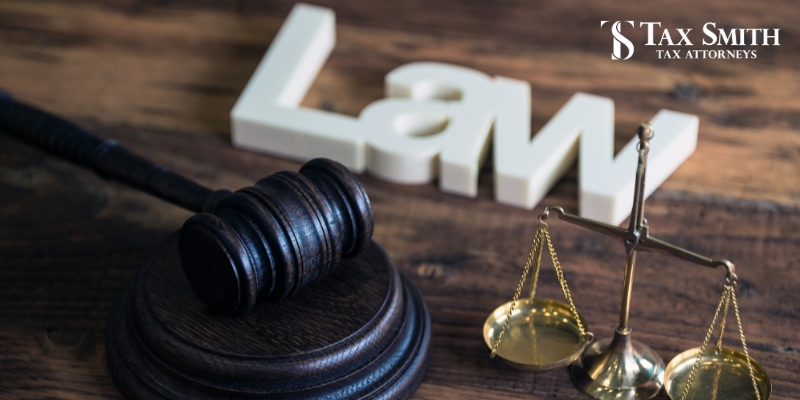 What Do Tax Return Preparation Attorneys Do?
A key service that we offer as tax return preparation attorneys is helping you collect the necessary documents and information for your taxes. As we age and collect more assets and accounts, the tax filing process becomes more complex. With the help of a tax return preparation attorney, you can feel sure that you have presented the correct information on your IRS tax settlement and maximize your potential return.
In some situations, there are issues involving Jacksonville IRS tax professionals or other industry authority members. If you encounter a tax issue with a tax authority such as the IRS, we can help you to navigate the situation. More often than not, tax issues are an honest mistake rather than an attempt to steal money. We can help make sure that any mistakes you made are rectified and that you are not unfairly fined or punished.
If necessary, we can bring the IRS to court over a ruling or decision that they created. When you have a tax return preparation attorney on your side, we can help you with the entire tax process.
Jacksonville, FL Business Tax Planning
If you own a business in Florida, you will have to file separate taxes for your business. It is important that you file your business tax return correctly, or your entire livelihood could be in jeopardy. Business tax can be complicated, so it is best to hire an expert in these cases. If you try to prepare your business taxes on your own, there is a high likelihood that you will make a key mistake.
Tax Debt Relief
It is not difficult to fall into debt because of your taxes. If you are in a difficult situation because of tax debt, our tax preparation attorneys can help. Not only can we offer you suggestions for how to proceed, but we can also prepare your taxes to reflect your current financial situation. If you are in debt and prepare your taxes incorrectly, you can compound the problem and make the entire situation worse for yourself, your family, and your business. If you are in debt to the IRS, you need to hire a tax attorney right away.
FAQs About Jacksonville, FL Tax Return Preparation Law
How Much Is a Tax Attorney?
Hiring a tax attorney is an investment, but each attorney charges differently for their services. While most tax attorneys charge by the hour, others may not. Even the hourly rate can vary from firm to firm. No matter your situation, be sure to discuss your budget with any potential attorneys before you hire them. This helps to make sure that you are covered throughout the entire process.
Do You Need a Lawyer to Negotiate With the IRS?
You have the legal right to represent yourself before the IRS if you have a concern or need to negotiate your debt. However, most people hire an attorney. These situations are very complicated, and representing yourself is generally not an asset. By hiring an attorney, you give yourself the very best chance at settling your tax issue quickly and completely.
Can a Lawyer Report You to the IRS?
It depends. If you have paid the attorney and retained their services, you have attorney-client privilege. This means that the attorney cannot disclose your information without your knowledge or permission. However, if an attorney who you have not retained finds that you have done something wrong, they have the right to report you if they so choose.
Can a Tax Preparer Be Liable for Mistakes?
In most situations, the IRS personally punishes tax preparers who make mistakes. However, you are still ultimately responsible for your own taxes. If your preparer makes a mistake, you may still have to pay a fine or take action to fix the issue. To avoid this, report tax preparer mistakes to the IRS as soon as possible. The best thing you can do is find a reputable tax preparer who will avoid mistakes altogether.
Contact TaxSmith LLC
Our team at TaxSmith LLC has a great reputation in the Jacksonville area. Whether you have a business tax return to file or are looking for tax debt relief, our team has expert information on your tax requirements.
For more information about how we can help, contact TaxSmith LLC online today.